How to Get a Sidebar on a Page in WordPress
A sidebar in WordPress
A sidebar is a narrow vertical column for displaying other information than the main content of your web page. WordPress themes normally provide at least one sidebar at the left or the right of your content. They usually contain widgets that you can customize. The main purpose of a sidebar is to provide navigation assistance for visitors. Sidebars help people to move around on your site and find important information. The list of navigation items for example include categories, pages, archives, recent posts, a search form, contact information, etc. Sidebars can also be used to add Google ads, Google links, etc. The possibilities are endless. Check out this tutorial to find out how to get a sidebar on a page in WordPress. Don't know how to add a page in WordPress? Click here.
Get a sidebar on a page in WordPress
To add a sidebar on a certain page in WordPress, you first have to go that specific page. Start by opening your WordPress dashboard. You see the word 'Pages' in the vertical list of words running down the left side of the homepage.

Click 'Pages' and you will see some categories to choose from.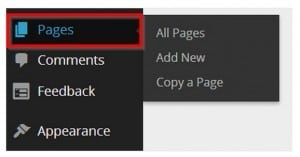 To go to your pages, click 'All Pages'.

Click the specific page (e.g. contact) on which you want to add a sidebar or hover over the page title and click 'Edit'.

The page opens. Scroll down. On the right you see 'Page Attributes'. Click on Template 'Full Width Page (no sidebar)'.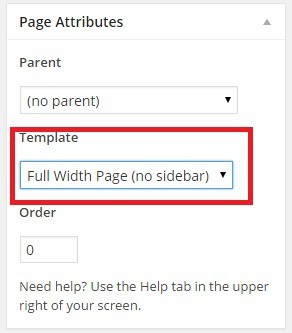 Choose the kind of template you want for that page e.g. Content/Sidebar; Sidebar/Content; Content/Sidebar Half Page; Sidebar/ Content Half Page to get the kind of sidebar you want.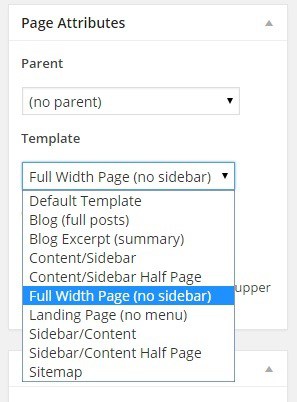 Click 'Publish' to publish your page with a sidebar or click 'Update' to save the changes you have made. You have now created a sidebar to which you can add the information that you like.