How to Get Pretty Urls in WordPress
Importance of pretty urls.
Pretty urls are very important. It is important for your users, who do not like sites and blogs with ugly urls containing all kind of numbers and characters. More importantly is the fact that pretty urls are extremely important for SEO or 'Search Engine Optimization'. Search Engine Optimization is the process of affecting the visibility of your site or blog in search engines' search results. Optimizing a site or blog involves pretty urls, editing content, specific keywords, links, etc. In the following tutorial, we help you to create these important pretty urls.
Get pretty urls in WordPress
Getting pretty urls in WordPress is easy. Start by opening your WordPress dashboard. You see the word 'Settings' in the vertical list of words running down the left side of the homepage.

Click or hover over 'Settings' and you will see several categories to choose from.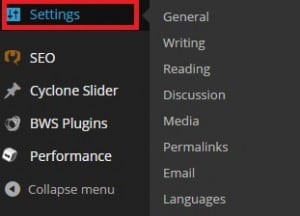 Click 'Permalinks'.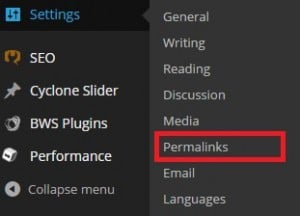 You have several permalink-options. Select 'Custom Structure' to edit your urls and make them pretty. Click 'Save Changes' to end.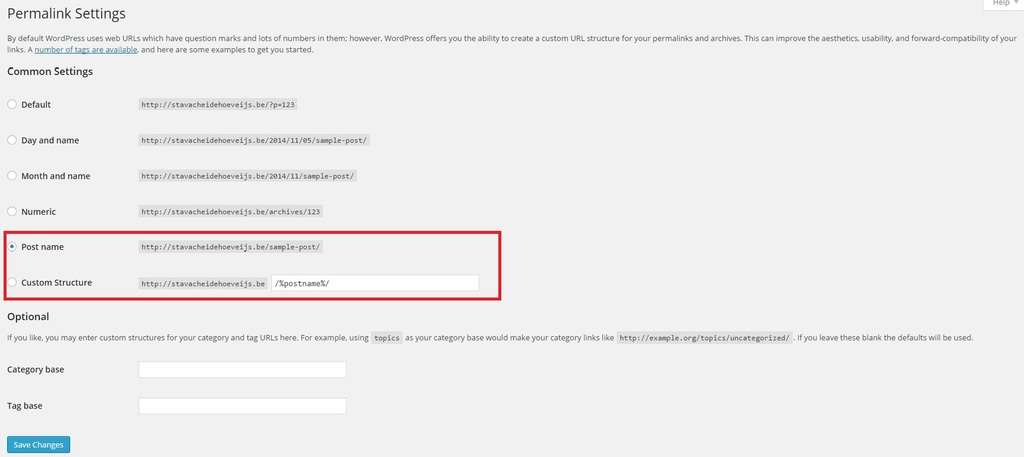 Tip: If you want more information and help, click 'Help' at the top right of the page.